World of Arms
What our community says about us...
Nerea López
February 18, 2023
Secrets of Solo is a wonderful online school
Secrets of Solo is a wonderful online school. Well organised and numbers of contents. Highly recommendable for all those dancers who are looking for training at home or at the studio, seeking for inspiration and ways to improve their own dance expression and technique. Ksenia is an unique teacher and great dancer. Best dance courses ever!
I absolutely loved Ksenia's solo jazz dance courses and highly recommend them. The curriculum is well-structured with the beginner in mind, but they also have lessons to challenge the very experienced as well. I had only ever taken partner dance courses and I found the fundamentals course to be just the right level for me, but I also dabbled in the Charleston course. The video production is excellent and Ksenia's joy for dancing is contagious! Lucy Findlay
December 21, 2022
Secrets of Solo takes you into a world…
Secrets of Solo takes you into a world of continual discovery! I recently took Ksenia's online feedback programme. She started by asking us what our goals and expectations were, and asked us to submit a video of ourselves dancing. Then she made each of us a personalised practice plan for two weeks and sent us a video with feedback from her on our dancing. This went on for two months and we also had a one-to-one Zoom call with Ksenia as well as a final group call to draw the programme to an end. Ksenia is among the best Jazz Solo dancers of our times and yet as a teacher she is very humble and kind. She puts herself in your shoes (literally!), whatever your level is. If you are struggling with a step, she always manages to get to the root of the problem and show you a simple way of improving. She is also genuine in her encouragement when you do well. Ksenia transmits so much joy, creativity and enthusiasm, it is contagious - I just look at her and I want to dance! The feedback program enabled me to make an important leap forward in my dance. Improvising is now part of my daily routine. I am more comfortable dancing to faster tempos. I still have a long way to go but I now know exactly what I need to do on a daily and weekly basis to keep exploring and enjoying planet jazz! I couldn't recommend Secrets of Solo enough, thank you Ksenia!
Monika Grabowska
December 19, 2022
Absolutely amazing!
Absolutely amazing! I have been a member of Ksenia's website since the beginning. I've seen each course grow and I'm always excited to follow them. The amazing thing is that every time I come back to the lessons, I discover something new. For the last 2 months I'd taken part in an amazing course "Feedback & Coaching". It was one of the most creative, stimulate and intensive journey in my life. Ksenia took care of every moment during our training, in terms of motivation and organization. The exercises were personalized for each participant and consequently also the feedbacks. I felt followed at any moment. She is a great and inspiring teacher who loves to share her passion for dance with the students.
James Geyer
December 15, 2022
Feedback & Coaching!? YES!!!
I was lucky enough to be able to take the Feedback & Coaching Programme with Ksenia. I have had a subscription to Secrets of Solo and I've learned a lot through it but I jumped at the opportunity to get one on one feedback from Ksenia. It was completely worth it. I can honestly say that I had revelations about my dancing. Ksenia is so generous with her time and her feedback. It was hard work but so much fun. I recommend Ksenia and her Secrets of Solo and the Feedback & Coaching Programme to all dancers. Everyone will get something important and revelatory from it. Wow.. Amazing Online Solo Jazz Class
Wow... What an amazing experience that was taking online classes with Ksenia. I learned so much in so little time thanks to her very focused keen eyes, full attention and excellent personalized feedback to what I have been doing in every move and how to improve it. Her two month long online course was a lot more valuable compared to in person group classes even private classes I had taken in the past. She has a very well crafted program. I highly recommend her to anyone at any level who would like to learn solo jazz or improve dancing skills. Fannie ERB
December 9, 2022
A unique experience !
I began this program full of questions, unhappy about my dancing, but also a lot of hope. Ksenia's personalized Feedback&Coaching program helped me so much with gaining confidence and helped me grow as a dancer. I was thrilled with the training sessions, which were very well adapted to my weaknesses and to what I wanted to work on. I especially enjoyed the feedbacks on videos. During the whole program Ksenia was very kind, sweet and dedicated and I thank her so much for everything she taught me as well as the time she put into it. I would definitely recommend this Feedback&Coaching program and do it again in the future ! Starting out
Completely beginner in dancing, the class helped me lay down and understand the fundamentals. So now I have a much better foundation too build upon! Ksenia is very sweet and talented, definetly recommend her as a teacher. About Ksenia's feedback program
Hi Ksenia I'm late to send you a video testimonials about my experience, anyway, I can't do it because I don't speak English well. I'm going to try to write down about it. I hope it help you. For me, it is a good opportunity to remember how much I learnt at this amazing feedback program. Firstly, it opened my eyes about how I have to dance jazz-swing music. Learning to heard and following the structure of the song. Now, improvisation is rather easier. Besides, I learnt to dance with whole my body and feel the floor under my feet. I enjoyed a lot of that special feedback program. I regretted not taking full advantage of the program. I spent too much time taking the decision to send my first video. don't do that. You should take advantage from this amazing opportunity. The process to choose the music, the main idea to get feedback, recording your dance many time until you feel a little bit proud of it, it's tough but very interesting. Finally, the feedback from Ksenia arrive, you know that she has been watching your video and she is going to give you the better advice to get better results. That was not the end, it was just the beginning of a new way to dance. When I finished the program I felt proud of myself and it give to me security and power on my dance. I recommend that program to everyone who wants to grow at this incredible dance style. This is my opinion about feedback program. It was really useful for me. Thank you ksenia. I'm really sorry, I can't record a video. I hope to see you soon Yours kindly Lna Amani Jaafer
January 13, 2022
AMAZING, WORTH EVERY PENNY
I have never thought, I would be so excited learning from an online class, especially a dance one that requires a presence and a whole atmosphere. I finally could understand the basics, how to count, how to understand music... Very detailed content, loaded with fun and Ksenish vibes. PS: I normally skip reviewing and giving online feedbacks xD but with this one, I felt it was a must. Ksenish (adj.) = energetic, exciting, and exquisite. Mille mercis pour l'effort !! Yuliya Kim
October 4, 2021
What a great experience
What a great experience! Thank you so much Ksenia, you are a sunshine and make my days beautiful with your energy and positivity. It's a pleasure to go from one lesson to another guided by a great teacher and music. I definitely see the progress. Helena Horvat
September 29, 2021
This is an excellent course
This is an excellent course! Everything is explained really well, there are lots of steps and variations to be learned. Ksenia is an excellent teacher and she has a lot of positive energy! She shows you lots of tips, tricks, and secrets to make your dancing look really good! The quality of the videos is great! Warm recommendations for this course. More than I ever expected!
I am a hobby musician and my guitar teacher recommended I should start dancing to practice rhythm. I hate dancing!!! So I thought. But then I discovered swing and found these absolutely wonderful courses by Ksenia. Pure fun in an absolutely professional way. I have finished the first part of the beginner's course and I am looking forward to my summer holidays which will be filled with much more of it. The videos are perfect, sound and music are very motivating and the explanations couldn't be better. And after 1 year of Corona-laziness it's the best way imaginable to get some physical exercise. I will never be a dancer, but these courses are improving my rhythm, my ability to move with the music and they are abolutely motivating even after a long and hard day to just choose a great swing song on youtube (the playlist is a great help) and to do just a couple of minutes of swing dance. After that you've forgotten all the day's trouble and your mood has been lifted. I even caught myself listening to a swing song in the supermarket, and starting some steps before I noticed the expression on some people's faces around me. More than I ever expected! Thank you so much! andres carballeira
April 25, 2021
Es una suerte dar que profesionales tan generosos, solo me sale una palabra, gracias
Gergő Keresztes
March 14, 2021
I was always very sceptical about…
I was always very sceptical about learning to dance using online materials, but Ksenia's lessons are very detailed, well thought and built, so I feel that solo jazz has become accessible to me. I think she feels by intuition how many times to repeat some stuff to be accessible for the learner, her videos have a high level of practicality which I describe as top quality. I am now hesitating to continue with Secrets of Improvisation or Charleston. Thank you, Ksenia, it is amazing! ;)
Eleni Merm
February 20, 2021
Thank you Ksenia <3
Ksenia is a multitalented, amazing teacher with sharp, kind and helpful personality! She is unique and opens for her students a brand new world, with her entirely new perspective on dance. Highly re commented for regular classes and any kind of jazz workshop! Irene Festa
January 28, 2021
The best 2021 decision so far!
When deciding to purchase a dance course online, everyone has the same doubt - will I be able to learn as well as in person? The answer, for me that tried both, is YES and even better than in person! Ksenia's videos are so perfect in explanation, she uses simple metaphors that make the steps clearly understandable. Plus the white background makes you really focus on the movements and she has always so many tips and tricks to share. I also participated in the Sunday live sessions of zoom and I love how she structures them around a singular move and helping us to get out of the scheme and experiment and be spontaneous as we should be in jazz! I highly recommend her course for every level (I started from zero!)
Roberto Donati
January 17, 2021
Beautiful courses to improve your authentic jazz =)
Ksenia is great Dancer, great Teacher... What's else?... also a great singer... She is a complete Artist! Ingrid / Germany
January 16, 2021
Excellent!
Bin seit einem Monat dabei und nach wie vor begeistert. Super aufgebaut, enorm viel Inhalt, super erklärt. Kleine Lektionen mit wenigen Minuten, die man sich Stück für Stück erarbeiten kann, egal ob Anfänger oder Fortgeschritten. Professionelle Lern-Videos einer weltklasse Tänzerin. Absolut empfehlenswert! Maria Heckmann
January 10, 2021
Die Online-Kurse von Ksenia und ihrem Team sind einfach großartig! Alles ist so professionell aufbereitet, von den Videos, den Erklärungen bis hin zur Webseite und dem Support. Ksenia ist eine hingebungsvolle und erfahrene Lehrerin, der es wirklich daran liegt, das Beste aus jedem einzelnen Tänzer herauszholen, das habe ich persönlich erlebt. Ich bin sehr glücklich, diese Kurse für mich gefunden zu haben und kann sagen, dass sie mit Abstand die besten sind, die ich je hatte. Dank Ksenia's Feedback habe ich in den letzten Monaten so viel dazugelernt, es war eine wunderbare Zeit! Ich habe Secrets of Solo schon vielen Bekannten und Freunden emphohlen und würde es immer wieder tun. Danke, liebe Ksenia! Julieta.Swing
December 15, 2020
Improving a lot and having a good time with Secrets of Solo online school
I have been part of the Secrets of Solo Online School for 9 months now and I totally recommended to dancers of all levels (beginners and advanced). I have been dancing before for more than 10 years and I have noticed a great improvement since joining Ksenia's online dance school thanks to her detailed video explanations, methodology and her feedback. Furthermore the content of the online school is very varied and you have such a great time while learning. My best investment of 2020 ;)
Valentina Consoli
November 21, 2020
You will never regret it!
Ksenia is one of the most amazing dancers on this planet and she is a marvellous teacher too! I'm a professional contemporary dancer and I started dancing lindy hop and solo jazz a few years ago and Ksenia changed my life! I think that the online school Secrets of Solo by Ksenia is doing really great for me for a lot of reasons and you must try this if you enjoy dancing! Ksenia put a lot of effort in every detail of every video and follow you step by step. The website is very easy to use and to learn little by little and there is tons of cool material that you could go through. Ksenia's school will help you becoming a better dancer and I'm sure that you will never regret starting this wonderful journey for yourself! jean-marc sylvestre
November 5, 2020
Bonjour  J'adore votre pédagogie et votre style. Vous rayonnez et votre charisme nous séduit à chaque fois.  J'y trouve tous les détails que je recherchais depuis longtemps.  C'est tellement bien fait, que j'avance doucement,  très lentement même.  J'ai l'impression de re-découvrir le Swing.  Donc juste Topissime  Ces choix pédagogiques parfaits pour moi : Une video D'explications / une vidéo de pratique . Et cette excellente idée de prendre une base et nous proposer des variations. Excellent, chacun peut vivre "son émotion " au travers d'un seul pas. Bravo Merci beaucoup  . Jean-Marc  FRANCE // Ile De La Réunion I had a good friend give me a gift of a…
I had a good friend give me a gift of a free month. A lot of content and just the right amount of focus and guidance that I was ready for. I happily subscribed monthly after the free month. :) Elena Bulai
July 30, 2020
Great courses!
I am honestly very happy with Ksenia's courses! I just finished Solo Jazz 101 and it was an amazing experience! She explained everything very well and clear and it made it easy for me to understand the music as well! She teaches with pleasure and energy and I liked the constant encouragement to try out new stuff and to not be afraid of just dancing, if that makes sense and to find my own style! The video quality is really good, sound as well! I have not experienced anything bothering so far! I would recommend it to anyone, really, begginer, intermediate or advanced! I am looking forward to taking the next courses!
Glenn Zasman
July 15, 2020
It's no secret
It's no secret, Ksenia's solo jazz courses are simply the best - short and sweet, to the point and very accessible. The videos are presented in a highly professional, yet friendly and challenging manner. "T'aint what you do (tis the way that you do it)". That sums it all up. I can highly recommend these online classes to all who want to get to grips with authentic jazz dance and progress at their own pace. Lobke Mienis
July 13, 2020
Great to start with solo jazz
Great to start with solo jazz. The classes are short and clear and I enjoy them! Finally a place were I can learn this, wanted to start with this already for many years. I would like to learn even more about understanding the music. Although I didn't explored everything there is to learn in the school yet :)
Juan Castellarin
July 7, 2020
I really loved the site
I really loved the site. I would strongly recommend you to sign up for the premium content as the Monthly feedback you get from Ksenia is absolutly amazing and helpful. The courses content are very clear and well organized and you can follow along with her guidance which help a lot to correct the movements. You will find powerful tools to learn improvisation as well and lots of variants so you can start exploring and defining your own style. +10 Sandra Reaño
June 20, 2020
More than I expected, great blend of technique and musicality
The quality of the videos is outstanding, great visuals, audio and content. As a musician that has never danced anything before Lindy and Solo Jazz I chose this course to get a technical but very musical approach of the dance. It was more than I expected, you can really tell Ksenia has poured all of her knowledge and experience into the courses. Every feature of the course is Excellent, Would definitely recommend to friends.
Every feature of the course is Excellent, Would definitely recommend to friends. Tango TeEspero
June 18, 2020
I enjoyed Kseinia's Charleston classes
I enjoyed Kseinia's Charleston classes. Very professional and steps are broken down very well. So much fun. Thank you! Roberta Bons
June 16, 2020
Secret of Solo is truly the best dance course…
Secret of Solo is truly the best dance course! Ksenia is an incredible teacher, she is clear and makes the classes very fun and enjoyable. Her lessons are precious and inspire to practice steps, variations and body movement. She knows to explains how to use your body and how to hear the music. I have very much enjoyed my first month with Secret of Solo. If you want inspiration, you have to take the Ksenia classes!
The online school is incredible, because she is incredible! I am not a dancer, but I love to dance. For a long time I wanted to learn swing and solo jazz. Her school allows it from the most basic to the mostcomplex, it is excellent! Her classes are clear, the courses are very well ordered and you also have extra info on many topics (history, technical advices). Step by step you discover a magical world full of movement, expressiveness, music, even singing! Thanks to her I have felt like dancing again!!
Renja Salonen
June 10, 2020
New inspiration for dancing
Ksenia's Secret of Solo online courses are wonderful! I like how the classes are structured. There are short separate videos of technicality of steps, separate practice time to music, putting steps together into short sequences and some improvisation. Ksenia is very clear in her instructions and makes the classes very enjoyable with her energy and excitement of dancing. I have very much enjoyed my month with Secret of Solo and will definitely go back for more. She has inspired me to keep on practising everyday, even if it is just 10 min. Constance Hurlé
June 5, 2020
I love the Online School
I love the Online School, you can do the courser whenever you want, view and review them. there is a lot of material. The only thing I miss (but you can search for the live lessons and you'll find it) is a section of warming up, because I love Ksenia's warming up, they are so funny and complete!! Anyway, the platform is great, also the assistance! kathy pfeiffer
June 4, 2020
Ksenia's online class is THE BEST
Ksenia's online class is THE BEST! She's an incredible teacher: clear, fun, great at breaking down steps and articulating exactly what to do with your body, Plus, she helps you really hear the music. I had an unexpected bonus too: my foot pain (plantar fasciitis pain - of nearly a decade!) is seemingly gone. I think it must be from using different lower leg and foot muscles than I have in the past. I can walk barefoot on wood floors with no pain - even first thing in the morning. My feet, legs, heart and mind all love her teaching methods! Sign up! It's FUN! Louis Clément
June 4, 2020
The lessons are amazing and very well…
The lessons are amazing and very well explained. The figures are fluids, beautifuls and i'm looking forward to show them on the dancefloor :-)
I will be a member forever
I will be a member forever. Ksenia is truly the best dance teacher I've ever had. I've learned so much and I can feel in my dancing how my musicality is improving. I've also learned a lot more about jazz music and have been inspired by Ksenia to read several books about jazz and jazz history. This is such a fun learning adventure with Ksenia. I never want to stop being her student.
Francesca Gaviglio
May 25, 2020
Very good course
Very good course, I can learn when i'm free and I can focus on more interesting topics! And i like very much the jam circle: I feel followed in my learning!! Thank you Ksenia For this month together, we stil have 11 months!! Top!!
seems like forever..
seems like forever.. that i´ve been dancing with you, and it´s only a month now! to be honest, i wanted to bridge the gap until the lockdown is lifted and my group classes resume. a few minutes into your course, though, it was obvious that this is no substitute, it´s a miracle!! the combination of your sophisticated teaching skills (precise, vivid and funny), your incredible musicality (in dancing AND singing and conveying your feeling for the rhythms we use) - plus the structure of the course is all i could ever wish for. i like your general suggestions for a regular practice, too - and it is SO! easy to come back to the course every day!! so much fun and i love everything about secrets of solo, from the organizational framework to the tiniest little detail in a camel walk ** thanx a million and keep swingin` ! janne
Dianne Romain
May 22, 2020
Wonderful classes for students and teachers!
I've been studying and teaching Lindy Hop for a few years, and I like to incorporate solo jazz in routines. I'm delighted to be learning more solo jazz steps—especially now that we're sheltering in place! I love these classes, which explain and demonstrate steps clearly and thoroughly! I use the classes to improve my dancing and to help me become a more effective teacher. Maillard odalric-ambrym
May 22, 2020
It is so much more than a dance class!
Ksenia is an amazing teacher and dancer. The classes do are challenging, but they really worth it. She is very enthusiastic, joyful and extremely precise. Also, she is very encouraging and benevolent. What I really appreciate is that Ksenia is not teaching you just how to dance. She shows you how to express yourself, how to blend dance with the music, intuition, and fun. She is really passionate about it, and her enthusiasm is communicative! The classes are very organized, step by step each with "that little detail" that makes you feel you not only know the step, but own it. Thank you a lot.

Hannelore Rivière
May 18, 2020
The best online course so far!
As a dance teacher (International Ballroom) I can only recommend Ksenia's online course! It is well structured, following a consistent methodology suitable for both beginners and advanced dancers. The cherry on top is that Ksenia's positive vibes are contagious and will definitely brighten your day!
Laura Steffner
May 14, 2020
I definitely recommend this course
I definitely recommend this course. I found the courses well structured and the explanations easy to follow. Besides, Ksenia's enthusiasm is contageous :) Sara Angius Dance
May 12, 2020
As a professional contemporary dancer I…
As a professional contemporary dancer I can totally recommend this course suitable for both beginners and professional. It is complete in exploring all the aspects of the Solo Jazz/Charleston Dance. The teaching methodology is structured in a very intelligent way and it allows the students to build their knowledge in a very consequent way. I am fully satisfied and enthusiast to get to know Ksenia's beautiful universe and I strongly recommend it!! Highly recommended!
Ksenia is simply the best in everything! An amazing dancer, a perfect teacher, great attitude, beautiful smile =) She is the most generous teacher I've ever known and she really takes you to the higher level! I totally recommend her online classes, definitely worth it!
The Teacher I've Been Waiting For
I've been taking Lindy Hop lessons for 20 years, and Ksenia offers a deeper knowledge of the dance than I've ever gotten anywhere else. When she explains something -- anything -- she goes into such depth, that even if it's something you've had explained a hundred times before, you'll hear things you've never heard before, and you'll understand it afresh. I especially love that she emphasizes technique with everything she says, so whatever she's teaching, steps, choreography, whatever, you learn how to do it the right way, AND you can always apply that technique to everything else you do. Enjoyable classes
Really fun way of learning to dance, Ksenia is a great teacher, loving the online classes best investment for learning and improving your dancing!
I have been taking Ksenia's online courses for the past six months and to say it's worth every penny is an understatement. You can feel her passion and love for dancing even through the screen and it definitely rubs off! For me she's one of the most inspiring dancers and teacher. She breaks things down so creatively to not only help you understand moves but actually to tell stories through your dancing and to help you find your expression. She is the only dancer who has opened my eyes to the communication aspect of dancing -- with others and perhaps even yourself. I highly recommend her brilliantly organized secrets of solo courses,
Nadezda Kantur
April 26, 2020
Dancing through this together
Thank you very much, Ksenia and David, for the opportunity to unite with so many people from around the world to practice solo jazz in these uncertain times! Thank you for your attention and time for making these courses! It really makes me feel connected and hope that we will get through this COVID crisis very soon.
Thank you Ksenia <3
Ksenia is a multitalented, amazing teacher with sharp, kind and helpful personality! She is unique and opens for her students a brand new world, with her entirely new perspective on dance. Highly re commented for regular classes and any kind of jazz workshop!
I will be a member forever
I will be a member forever. Ksenia is truly the best dance teacher I've ever had. I've learned so much and I can feel in my dancing how my musicality is improving. I've also learned a lot more about jazz music and have been inspired by Ksenia to read several books about jazz and jazz history. This is such a fun learning adventure with Ksenia. I never want to stop being her student.

The best online course so far!
As a dance teacher (International Ballroom) I can only recommend Ksenia's online course! It is well structured, following a consistent methodology suitable for both beginners and advanced dancers. The cherry on top is that Ksenia's positive vibes are contagious and will definitely brighten your day!
Learn at your own pace
Choose to follow one of our guided courses or pick your own starting point.
Stay Motivated
Our system keeps track of where you are in the course to help you reach your goals.
Have Fun
Connect to joy & get energised
Ready to start making breakthroughs in your solo dancing?
Find out why over 4739 dancers have joined us and start learning to dance today!
Sign up today and you'll get:
Full access to ALL courses and content

30-day-money-back guarantee

Incredible support
€30/mo
Recurring subscription
€20/mo
billed annually as €240
† All EU customers are subject to an additional +VAT% tax rate based on customer address.
Becoming a member is risk free.
We believe in the material we offer, and the results we have seen. We have confidence you will find it valuable, but if you don't, send us an email in the first 30 days and we will give you a full refund.
Can't afford a subscription?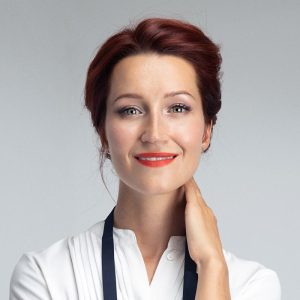 Jazz dancing opened a new way of living for me...
"…an expressive, joyous, free and independent life! And I wish that for you too. Whether you are an absolute beginner, an experienced dancer or a teacher there are hours of content for you to explore and discover here with me"